Went to Ryan's last night. Watched Twins game (yes! They won, again!) Ate sushi (again! I seriously eat sushi like 2-3 times every week. I'm addicted and I don't care.) Went to Mortimer's and had a few too many cocktails (again!). Anyway, I've had this "necklace" that I have been meaning to wear. The reason I put necklace in quotes is, well, it's not a necklace but I say it is. It is actually a jump rope from Mexico that is made of rubberbands. It is a
bit
much, but I rocked it pretty hard.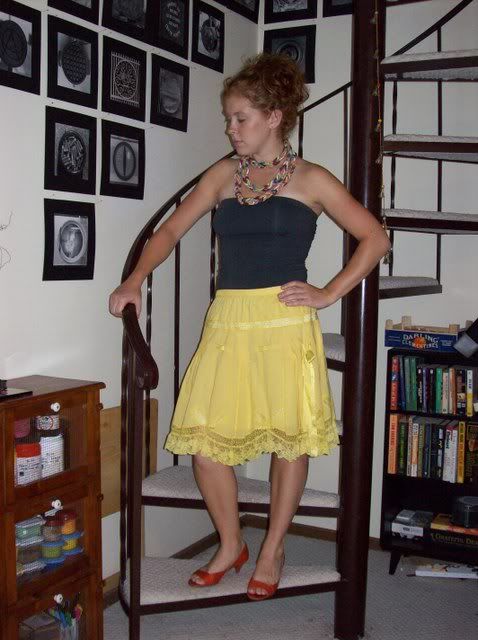 See... rubber bands. A $1 investment from a thrift store that totally makes the outfit... don't worry, it hasn't been jumped with. It's brand spanking new.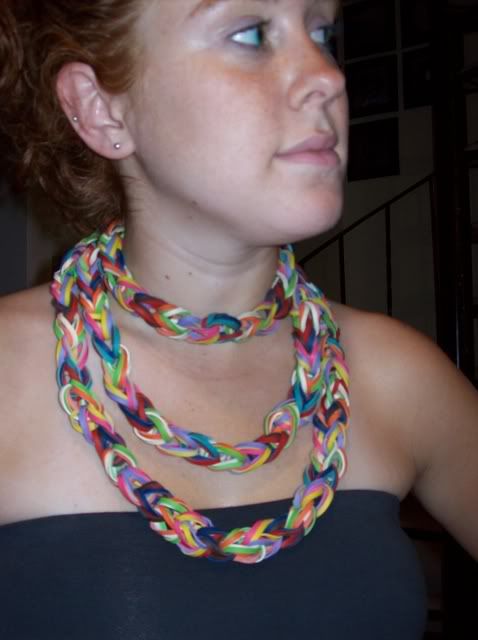 The only problem is, while wearing it, I always smell rubberbands. It's not the worst smell, but it's a
bit
much.