I found this lace shouldered tank by Behnaz Sarafpour for Target at the thrift store and it was cute but missing
something
and that something was a vintage doily. Literally five minutes later, I am in heaven.
I am such a sucker for vintage doilies. I have one in a picture frame on my living room wall. I am thinking of making a skirt inspired by this one out of several doilies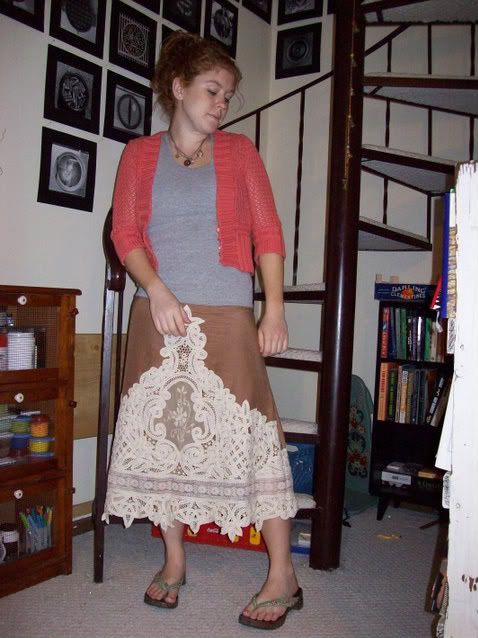 And, while I am on the subject, this skirt is the bomb. It was at a local shop and hand-made out of pieces of vintage lace. It was all $600. That is till the shop was closing and I stopped by on a whim and it was like $80 and a size 2. PERFECT (but still also the most expensive clothing I own, other than maybe a winter coat and one pair of boots)
Ta-Ta!